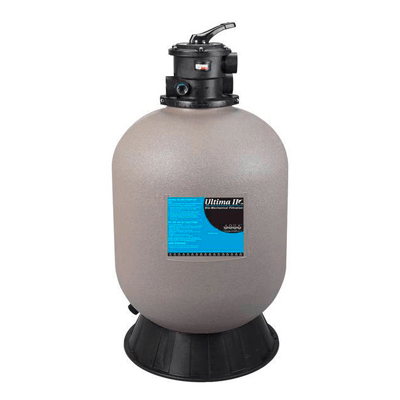 Aqua UV – Ultima II Filter 6000
Original price
$3,169.98
-
Original price
$3,169.98
BIO-MECHANICAL FILTRATION
No Hassle

- No Draining Sludge Valve

Premium Design

- Patented Backwash System.
Strong - Lasting Premium Housing Material.

Internal Jets

- Easy Self Cleaning System.
This is the next generation of filters and the best tool for Koi ponds. The Ultima II® is specifically engineered to meet the environmental demands of fish ponds. The lightweight media is designed for very high flow rates. The tubular bio-media has a low head loss and a very high biofilm surface. The "Y" shape on the inside and wings on the outside afford a protective surface under backwashing, and with our patented backwash system will keep the media from clogging. The same properties have been added to this media in three different sizes with random lengths and diameters to avoid stacking. The Ultima II® tubular bio-media offers the highest surface area for growth of beneficial bacteria, No other back washable pressurized filter compares. Cleaning the filter is done by internal jets. The Ultima II® is also the ideal filter for aquariums where very high flow rates are desired.
Pond Max Vol. (Gallons) – 6,000
Max Flow – 6,000 GPH
Valve Inlet/Outlet Size – 2"