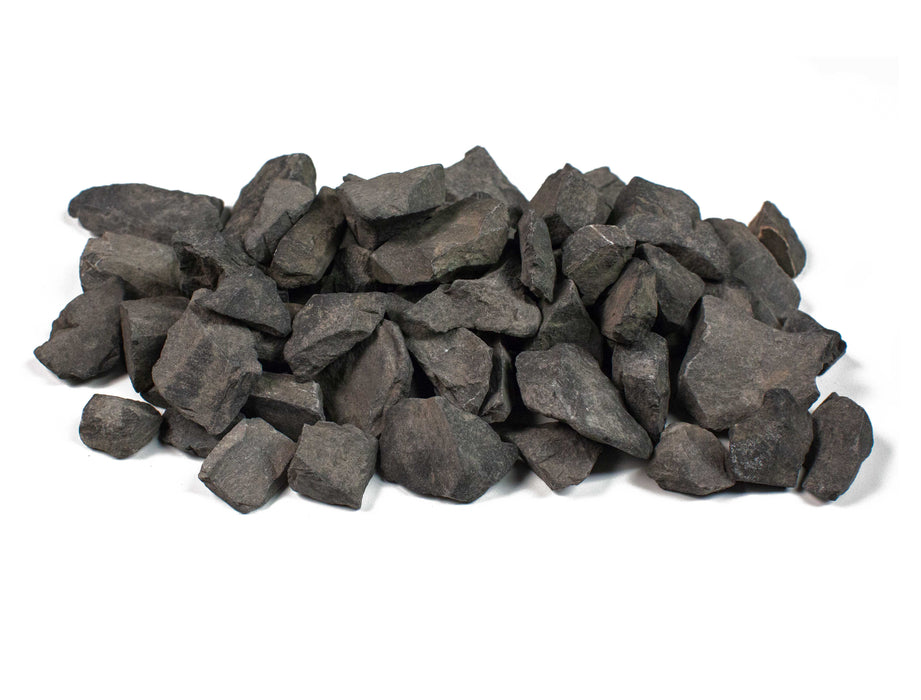 Rundle Rock 1" to 2"
Original price
$250.00
-
Original price
$250.00
Our Rundle Rock is an average size 1" to 2" size, with jagged edges, and a light to dark grey appearance. Once the rundle rock is wet, it will reveal an even darker tone and contrast. 
We recommend using Rundle Rock as a decorative spread in your landscape. When installed near sod, plants, mulch beds, or hardscape features, it will assist with the contrast in the rest of your landscape. Compared to Limestone, Rundle Rock will not create as much dust.
Drawing from our experiences, we normally install our Rundle Rock with a 5oz fabric. By installing a thicker fabric, it will assist with the following:
Separation of topsoil or base material for easy cleaning. 
Defense against, not the elimination of weeds. The removal of weeds will be easier as the roots of grown weeds will not be able to take heavy root into the soil with the fabric being present. 
Delivery Only