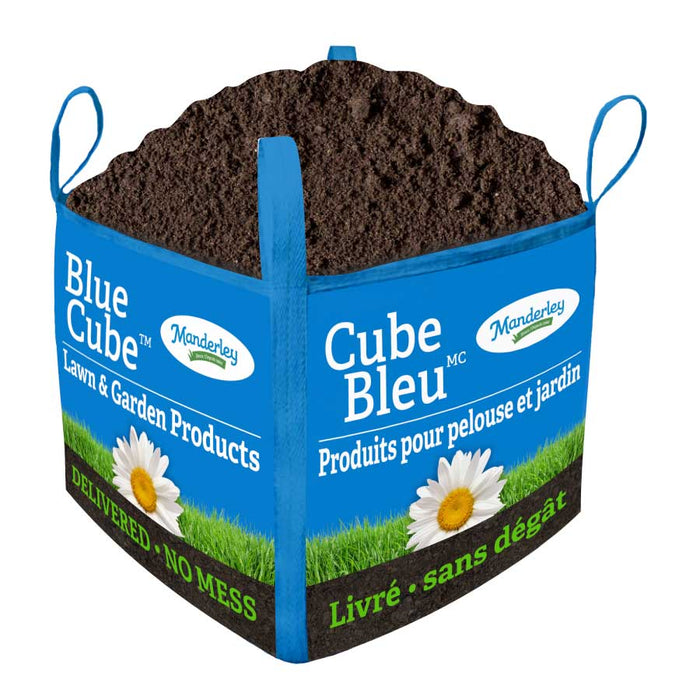 Compost Grade A - Bulk Bag
Original price
$210.00
-
Original price
$210.00
Enrich your garden soil and get your flowers and veggies to take off. This compost is Grade A certified by the City of Edmonton.
Mixing in all types of soil or spread a layer between plants, tress or shrubs. For direct sowing it might be too rich. The Compost is produced by organic material only such as garden and lawn clipping, yard waste and wood chips. Compost in general has higher nutrient levels than topsoil and is a perfect product to add plant nutrition to existing soil. The microbes performing the composting process raise the temperature naturally to 55 Degrees Celsius or above, so the product is virtually free of weed seeds. Compost is an excellent source of organic matter and works well in a wide spectrum of soils.
Size

Each Bulk Bag measures 3' X 3' X 3' and provides you with approximately one cubic yard of material (325 square feet and 1 inch of depth). These bulk bags are water-resistant, meaning it will help protect your material against the elements!
Delivery Details:
All bulk bag products include our delivery rate in
Edmonton
area. 
Outside Edmonton we will call you for an additional charge.