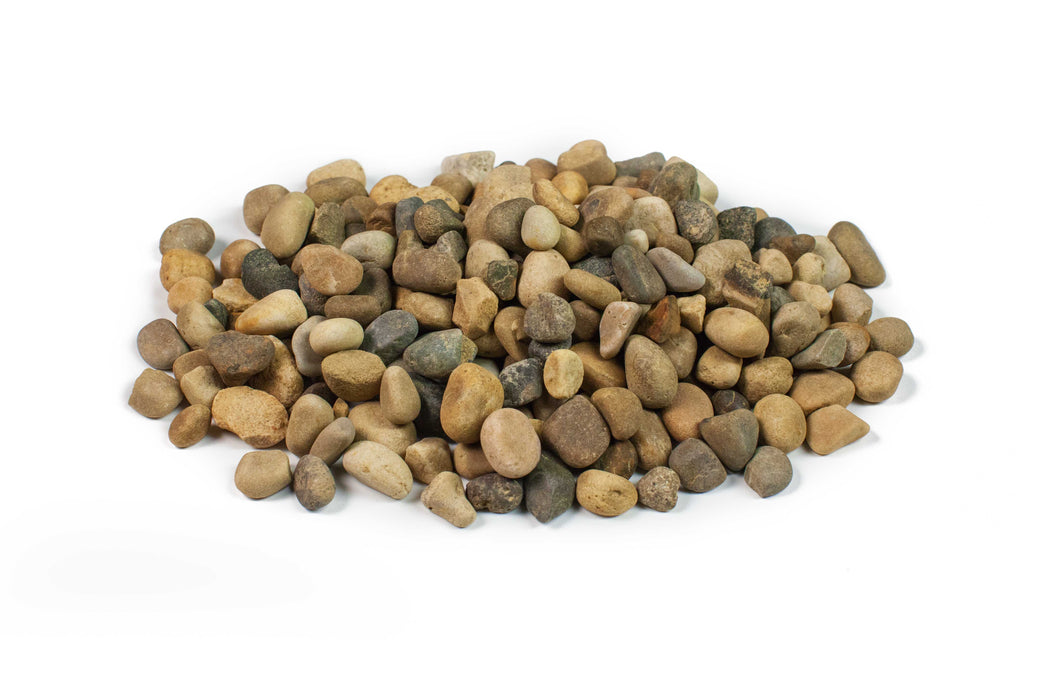 Pea Gravel - Retail
Original price
$110.00
-
Original price
$110.00
Pea gravel is a small (~12.5mm) washed rock composed of varying sizes and colors, but in a round uniform shape. Mainly used as a functional aggregate for backfill in retaining walls or for use as a temporary driveway for RV homes. 
Pea Gravel is useful for its ability to bundle together in small crevices or areas that require structural drainage. As a functional material, it is often used as an alternative driveway, backfill for retaining walls, dog runs, or even as a ground cover as it has a variety of different colors in the mix. 
Weeds will rarely thrive under Pea Gravel spreads due to how small and dense each piece is. That being said, if the pea gravel is not spread thick enough, weeds may appear sparsely between. 
If the Pea Gravel is used as spread, we recommend installing it on top of a thick fabric (~5oz) to ensure weeds to not grow beneath as spread Pea Gravel is less thick than if it was for a driveway, dog run, or backfill.